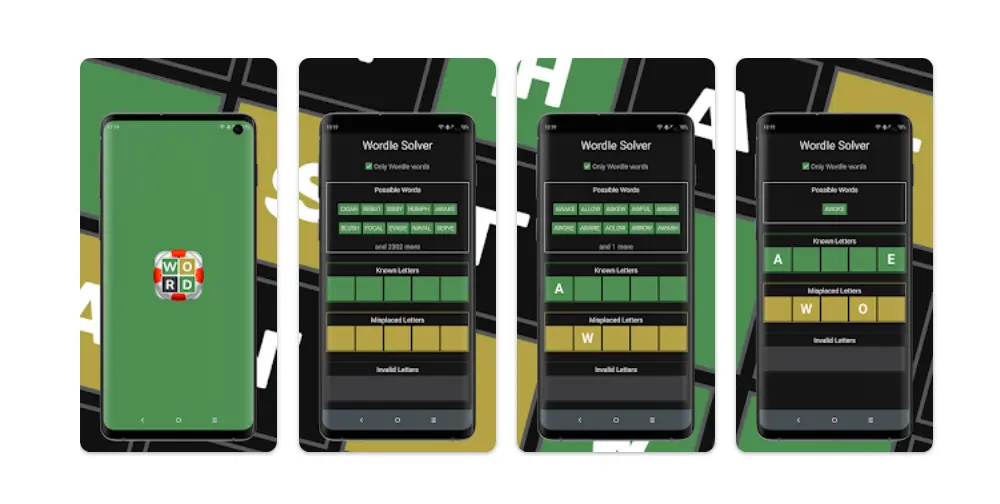 Are you hooked on the challenge of Wordle but sometimes get stuck on those tricky five-letter words? Well, worry no more! Introducing the Wordle Solver Helper Android app, a handy tool to assist you in conquering this addictive game!
Imagine this: you're deep into a Wordle puzzle, wracking your brain trying to find the right word. You've tried various combinations, but nothing seems to click. That's where the Wordle Solver Helper comes to your rescue!
This app is designed to make your Wordle experience a breeze. Simply input the letters you have, and let the app's intelligent algorithm do the work. It generates possible word options in no time, saving you precious minutes and preventing frustrating dead ends.
But the Wordle Solver Helper is more than just a tool. It's like having a supportive word game buddy at your side. It helps you enhance your word-solving skills and learn new strategies. With each puzzle, you'll improve your abilities and expand your vocabulary.
The app's user-friendly interface makes it easy to navigate, even if you're not a tech expert. You can quickly get back to the Wordle action and focus on finding those hidden words.
Whether you're a casual player seeking a little boost or a dedicated Wordle enthusiast aiming to improve your skills, the Wordle Solver Helper is the perfect companion for your Wordle journey.
Ready to take your Wordle game to the next level? Download the Wordle Solver Helper app now and dive into a world of word-finding adventures. It's time to crack those word combinations and enjoy the satisfaction of solving Wordle puzzles.
Happy word hunting!